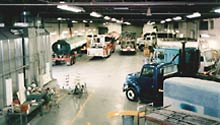 Valtek Inc. is Axalta Certified
As the leading truck, fire truck and RV painting facility in the New Jersey/ Metro New York area for commercial auto body paint repair, heavy duty truck painting, fire truck painting, RV painting and complete refinishing for your truck, tractor, fire truck, bus, rv, and construction equipment, Valtek™ is proud to be the first Axalta Certified Commercial Refinisher in the area.
Axalta Certified Commercial Refinisher
The Axalta, formerly known as DuPont Coatings, Certified Commercial Refinisher Program (CCRP) demonstrates to customers that we meet Axalta's high standards for truck painting, fire truck painting and RV painting. Requirements include meeting standards for safety, training, shop conditions, paint equipment and procedures, and paint products use and application. Not only does Valtek meet these 37 requirements, but also satisfies 11 optional recommended standards.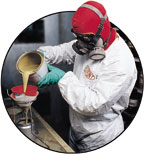 Paint equipment
Paint is applied in Valtek's 50 foot heated downdraft truck paint booth providing you with a clean, properly cured paint job. Two screw type compressors supply ample air to Valtek's high volume, low pressure paint equipment which transfers more paint to your truck, fire truck and RV (less waste).Using our Axalta Colornet® truck, fire truck and RV painting computer formulations, Valtek carefully controls mixing and color tinting in Valtek's paint mixing room.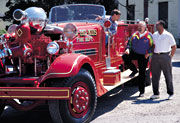 Axalta Paint
All of those paint jobs sport Axalta Automotive Commercial Truck, Fire truck and RV FinishesPaint. Valtek uses virtually the entire Axalta fleet finishes paint lineup: Imron® polyurethane enamel, Imron 6000® Low-VOC basecoat/clearcoat, Imron® 5000 Low-VOC and single-stage, and Centari®Nason acrylic enamel. For long life and good adhesion range of primers are used under the truck, fire truck and RV paint. Variprime® and Corlar® on aluminum and bare steel, Tufcote* for construction equipment, and URO Primer-Filler as a build primer.
Valtek™ ensures that your paint finish is the highest quality which Axalta will warranty for up to 6 years. If you are an individual or a fleet operator, Valtek™ — the TruckbodyShop.com™ — will satisfy your need for reliable and timely painting for all or a portion of your truck,fire truck or RV paint job.
Whether resulting from wear and tear, an accident or a color identification change,Valtek™ will meet your painting and paint auto body requirements for your truck, tractor, trailer, bus, fire truck, ambulance, van, pickup, commercial vehicle, construction equipment and rv (recreational vehicle).